Mosaic Art Kit Square 7inch 20cm Tiger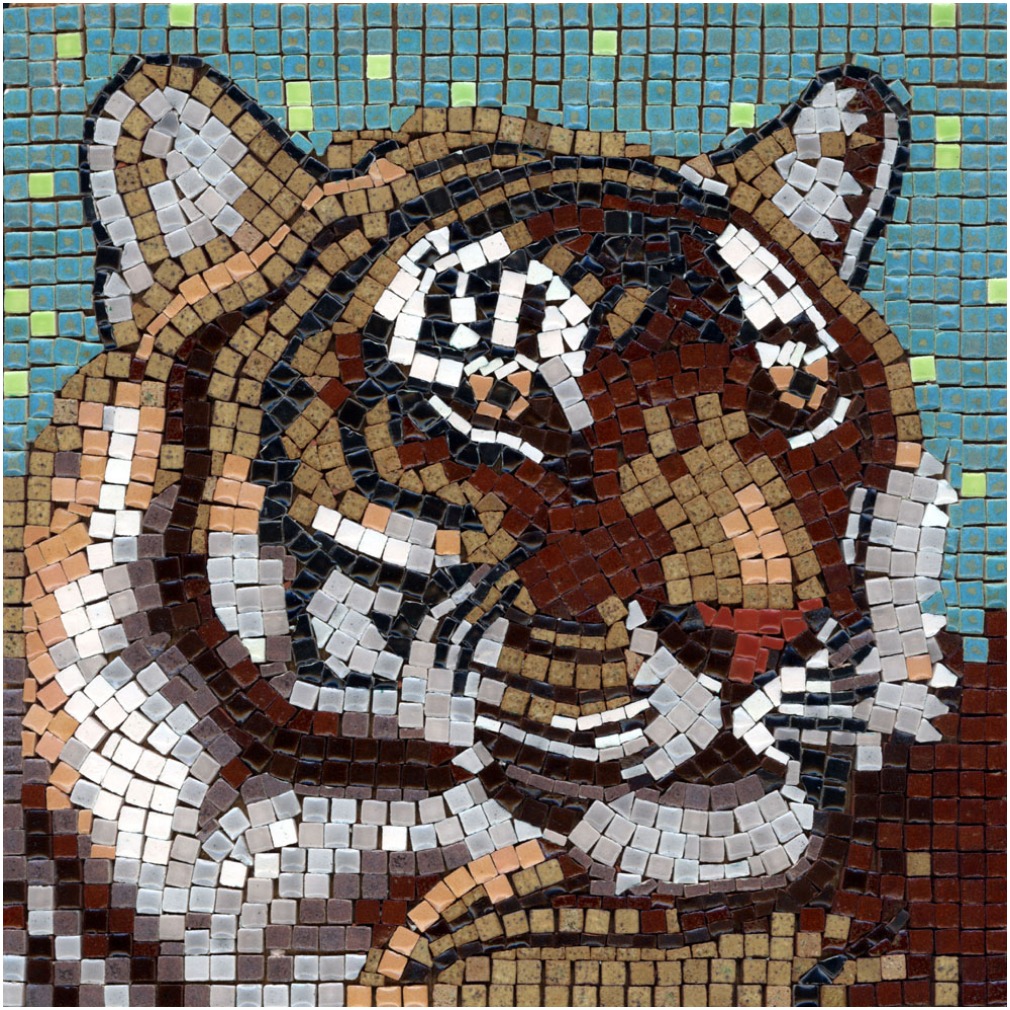 | | | |
| --- | --- | --- |
| - RC01 5x5x3 | 190 Pcs. | 18,91 g |
| | | |
| --- | --- | --- |
| - RC02 5x5x3 | 230 Pcs. | 22,89 g |
| | | |
| --- | --- | --- |
| - RC03 5x5x3 | 300 Pcs. | 29,85 g |
| | | |
| --- | --- | --- |
| - RC06 5x5x3 | 85 Pcs. | 8,46 g |
| | | |
| --- | --- | --- |
| - RV01 5x5x3 | 15 Pcs. | 1,49 g |
| | | |
| --- | --- | --- |
| - WC04 5x5x3 | 100 Pcs. | 9,95 g |
| | | |
| --- | --- | --- |
| - WE02 5x5x3 | 280 Pcs. | 27,86 g |
| | | |
| --- | --- | --- |
| - WG03 5x5x3 | 260 Pcs. | 25,87 g |
| | | |
| --- | --- | --- |
| - WG04 5x5x3 | 20 Pcs. | 1,99 g |
| | | |
| --- | --- | --- |
| - WL01 5x5x3 | 220 Pcs. | 21,89 g |
| | | |
| --- | --- | --- |
| - WW02 5x5x3 | 120 Pcs. | 11,94 g |
| | | |
| --- | --- | --- |
| 11 colors - Total | 1.820 Pcs. | 181 g |


In stock. order from amazon.com

0,478 ~ Kg
21x21x2,5 cm
EAN13: 4250134942509

Do it yourself Mosaic set, on a wood base with a magical surfaceJust dip stones in water and put it in its place and wait a bitThe kit includes over one thousand five hundred ceramic tiles, wood base, instructionsPairs of tweezers and pliers not includedSuitable for mosaic lovers of all levelsmosaic with true material that will be appreciated for many years, no plasticsexpress your creativity and make your own mosaic. with square elements, real ceramic micro tiles 1/8 wide (5x5 mm), a size which the Romans used quite often. The stones are actually molded, glazed and fired as tiny as you see them. The glaze arches upward during the fire, being liquid. It solidifies. This capillary action everybody knows of water. The small domes reflect the light in all directions..can be the perfect gift, Birthday, Wedding ,Anniversary ,gift ideasEasy kind of reverse puzzlePretty fast thanks to the ingenuity of our new magic material. Just dip a stonein water and put it in its place. Continue stone by stone.Wait, and the tessellate are firmly in place.Your art work is fished easily.Contents:- ceramic micro tiles - magic wooden base - instructionsMosaic size:-seven inch Square or twenty cmMaterial:Clay, pottery clay, glazed, fired at 1060 degrees Celsius (1940 degrees Fahrenheit)Not a Toy, from 14 years and up.