3D, Mosaic Sculpture Kit, Bear bruno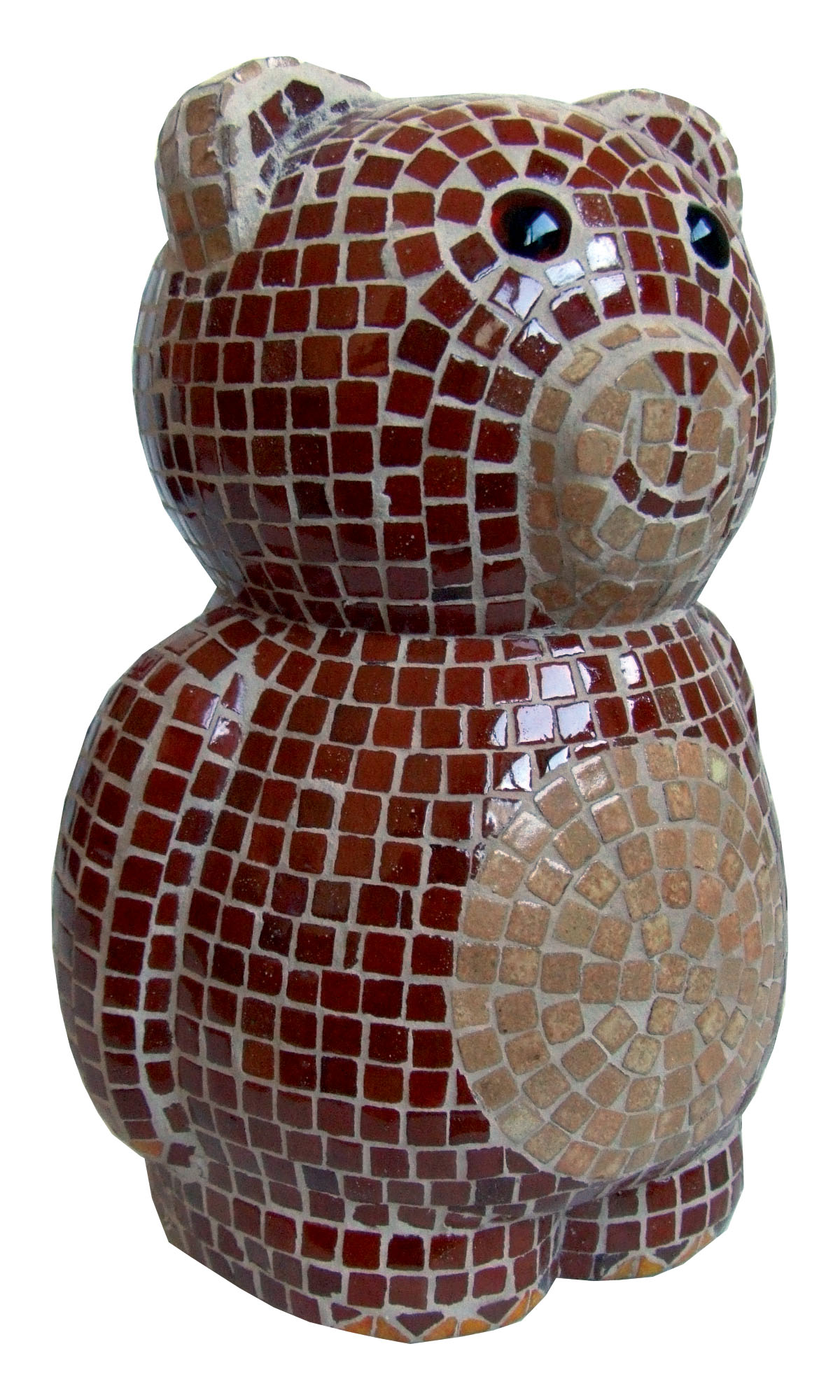 | | | |
| --- | --- | --- |
| - RC02 5x5x3 | 1.520 Pcs. | 151,24 g |
| | | |
| --- | --- | --- |
| - RC06 5x5x3 | 250 Pcs. | 24,88 g |
| | | |
| --- | --- | --- |
| - RO01 5x5x3 | 20 Pcs. | 1,99 g |
| | | |
| --- | --- | --- |
| 3 colors - Total | 1.790 Pcs. | 178 g |


In stock. order from amazon.com

In stock. order from amazon.co.uk

Auf Lager. kaufen bei amazon.de

En stock. vendu par amazon.fr

en stock. vendido por amazon.es

DisponibilitÓ immediata. Venduto da amazon.it

0,42 ~ Kg
20x12 cm
EAN13: 4250134947528

An original sculpture; outside Ó stoneware armory, glazed, sparklingInside: a resistant form of polystyrene 15cm, 2000 ceramic mini-tile(5x5x3mm), a pair of frogs eyes, glue, grout, instructionsTo be set stone by stone, with a pair of fine tweezers; and yet people finish surprisingly soonNot a toy, pairs of tweezers and pliers not includedyoutube: OZasAryaNVkA small Sculpture, Ó la GaudiAll tiles are actually molded, glazed and fired as tiny as you see them. The glaze arches upward during the fire, being liquid. It solidifies. This capillary action everybody knows about water. The small domes reflect the light in all directions. That makes the Gaudi look. This frog withstands the weather in a typical garden - but is so light and could be carried away by a dog. Quite easy and well explainedThe manual is full of pictures showing the work progressing. And there are tutorial videos in YouTube. A pair of tweezers is needed.