Mosaic Craft Kit, Tea Light Base green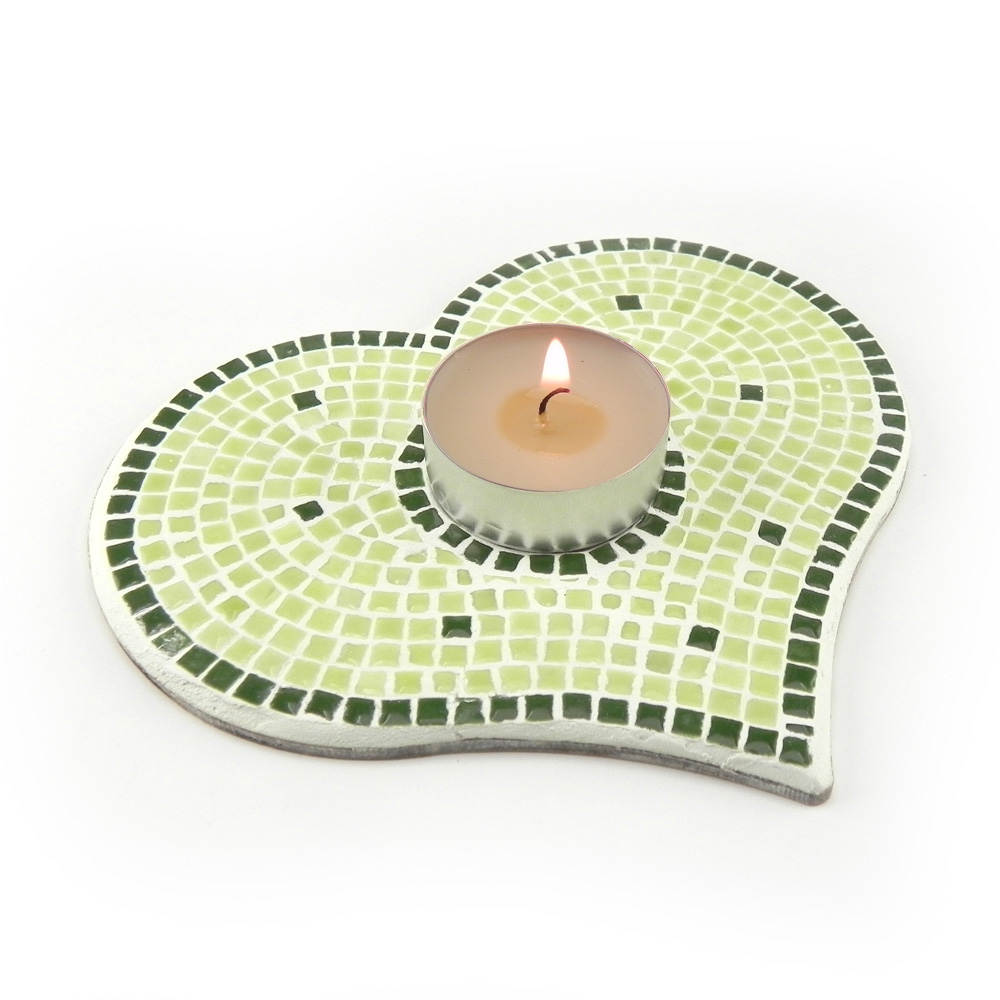 | | | |
| --- | --- | --- |
| - WG01 5x5x3 | 100 Pcs. | 9,95 g |
| | | |
| --- | --- | --- |
| - WG04 5x5x3 | 500 Pcs. | 49,75 g |
| | | |
| --- | --- | --- |
| 2 colors - Total | 600 Pcs. | 60 g |


In stock. order from amazon.com

0,24 ~ Kg
EAN13: 4250134986091

Mosaic Craft Kit 12x15 CM, heart shapewith true material, Ceramic tiles fired at 1060 ° C.Wood base, stable, resistant, smooth and clean surfacesuitable for mosaic lovers of all levelspairs of tweezers and pliers not includedContentglazed ceramic tiles, the wood heart(Medium Density Fiber) , glue,grout,English Instructions.Tea light itself and tools not includedTile shards, a reference to GaudiThe interesting part is to place the Alea Minibits. looking like ceramic shards. It is 3 mm stoneware, glazed. They make an allusion to Gaudi.The Minibits can be placed with your bare hands, without tweezers.The instructions are well illustrated.